I have a small issue with @Postgres on Invantive Query Tool.
I am having a table with a column where NULL value are not allowed in the datatype and some values are empty (``, not null).
It seems that the Invantive connectors translates '' into null thus throwing an error itgenrest007: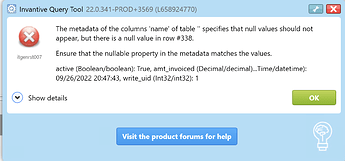 Can I find a turnaround on Invantive side?