Sinds de 24 januari om 19:00 hebben wij problemen met het ophalen van de data van Loket.
Momenteel krijgen wij de volgende error: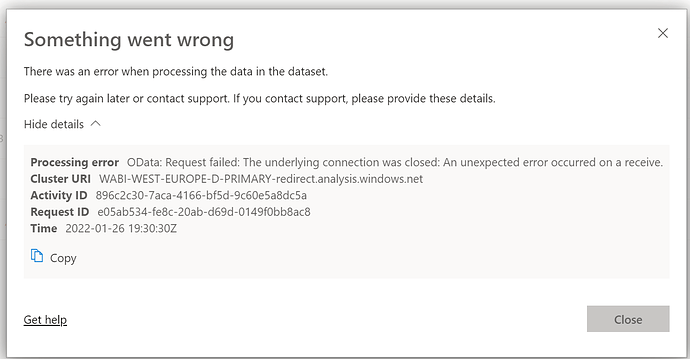 Something went wrong
There was an error when processing the data in the dataset.
Please try again later or contact support.
If you don't contact support, please provide these details.
Processing error: OData: Request failed: The underlying connection was closed. An unexpected error occurred on a receive.
Time: 2022-01-26 19:30:30Z
Zou hiernaar gekeken kunnen worden?