Upon log on I am getting the following error: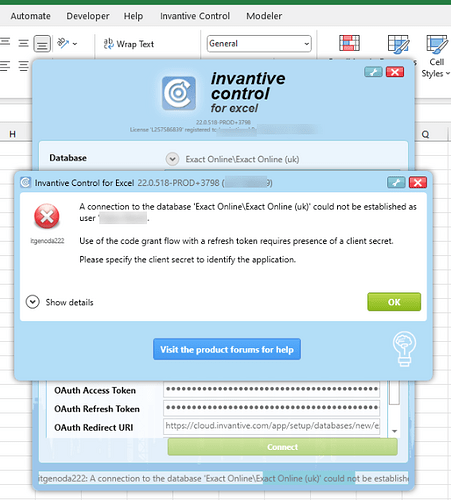 itgenoda222
A connection to the database 'Exact Online\Exact Online (uk)' could not be established as user '…'
Use of the code grant flow with a refresh token requires presence of a client secret.
Please specify the client secret to identify the application.
How can I log on?