Na het plaatsen van de upgrade naar 20.2.126 krijg ik de volgende melding:
itgenuty728
The right version of the license must be accepted.
Please acquire a license key with the correct version of the license.
Visit Invantive Cloud and generate a new license key for your subscription or contact Invantive Support.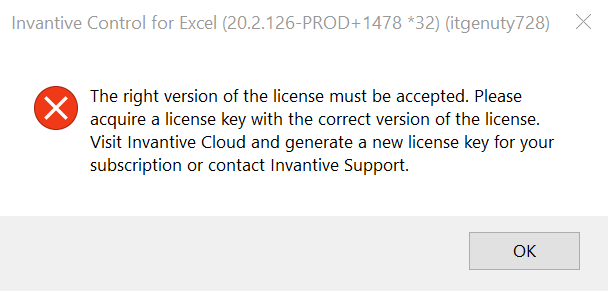 Hoe los ik dit op?