When logging on to Exact Online UK, I receive the following error (see picture):
itgenexl053
A connection to the database Exact Online\Exact Online (uk) could not be established as user …
The application 'Invantive Control for Excel' can only be used with your own client ID in combination with a production license key on top-level domain 'uk'.
Please configure api-client-id in your connection string to include your own client ID.
Also include api-redirect-url with the desired redirect URL.
Or switch to a trial, freemium, unpaid or Public Data license key.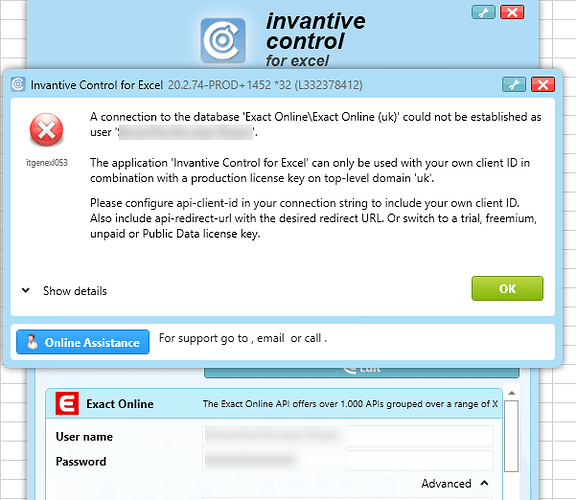 How can I log on again?