Good evening,
I need a little boost here. I would like to retrieve and parse the REAL bank statements from Exact Online.
Not the accounting lines in bankentries@eol, because I feel this is accounting data, that can be erased, modified, inserted etc… I'll wrote another topic on my feelings later in the forum.
I've written that:
select * 
from   exactonlinerest..documentsBulk@eol dct 
join   exactonlinerest..documentattachmentfiles@eol dae
on     dct.id = dae.document
where  dct.type = 40 
and    dct.Created > to_date('01032021', 'DDMMYYYY')
limit 50

I get nice:
DocumentViewUrl
, and
Attachment from URL and Extension

Bank files are all text files like this: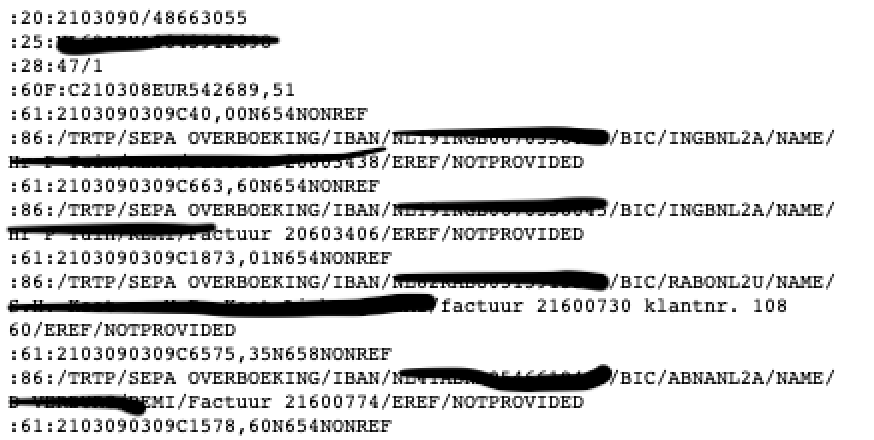 So I would like to join with a function the content of the DocumentViewUrl and then use a REGEX to parse the data… but I'm stuck in getting the way for getting the content of the DocumentViewUrl as text.