A small question concerning Query Tool and the settings*.xml file.
It seems that the settings.xml gets loaded only at application startup.
When changes are made to the file, disconnecting and reconnecting from the databases does not reflect the changes made in the file. That's ok.
But when trying the Discover Database tool (and when clicking reload) it does not work neither.
The only way is to restart Query Tool.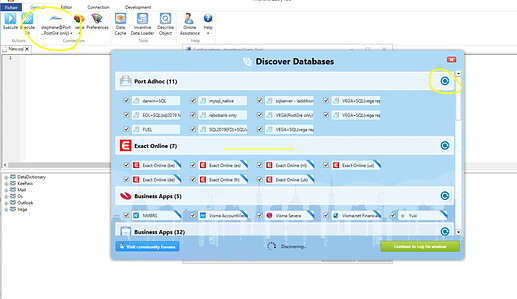 Am I correct / is this intended ?
In my case, testing and modifying my settings.xml file requires each time to close and re-open the application.