Hi,
I am trying to connect to my Google Cloud MySQL database via the Invantive Cloud.
However, when I try to enter the credentials, I do not see an option to enter the SSL certificate information.

In order to connect to our database via SSL, I normally have to provide the SSL Certificate, SSL Key and SSL CA files for the connection to happen. As shown below: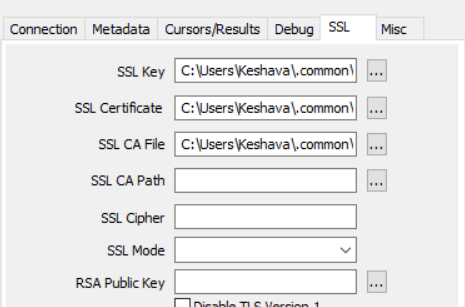 How do I do that in Invantive Cloud?