Visma Severa is an online solution for project management, available in Nordics and the Netherlands. It competes with products such as Simplicate, Exact Online PSA and Gripp. The online project management software accomodates small to large companies.
After being available in the on-premise solutions of Invantive such as Invantive Control for Excel, the OData4 driver for Microsoft Power BI has been made available for Visma Severa too on Invantive Cloud. The Power BI connector for Visma Severa Project Management also supports use with solutions such as Power Query for Excel and Azure Data Factory. Besides Power BI Desktop, the connector is available without personal gateway or add-ons through the Power BI Service PowerBI.com.
A Visma Severa Projectmanagement database can be registered using the New Databases option. Choose Severa as source for your Power BI integration: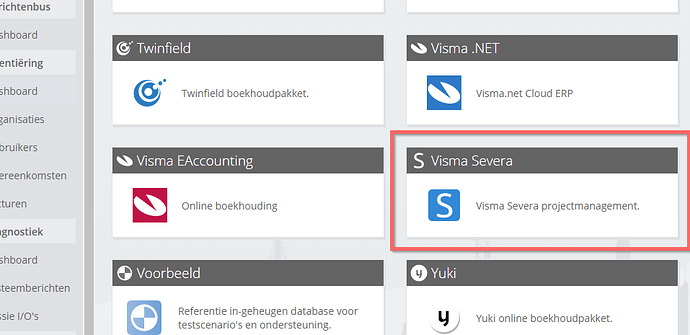 The Visma Severa Project Management software's data model is available online.
The configuration steps for the Power BI connector for Visma Severa are available on the Invantive Cloud website. Configuration typically takes 5 minutes from sign up to data imported in Power BI. Access is available through the whole Invantive service region, including all EU-members and Norway.
All tables from the Severa WSDL are available by default, but not all table functions have behave as you desire: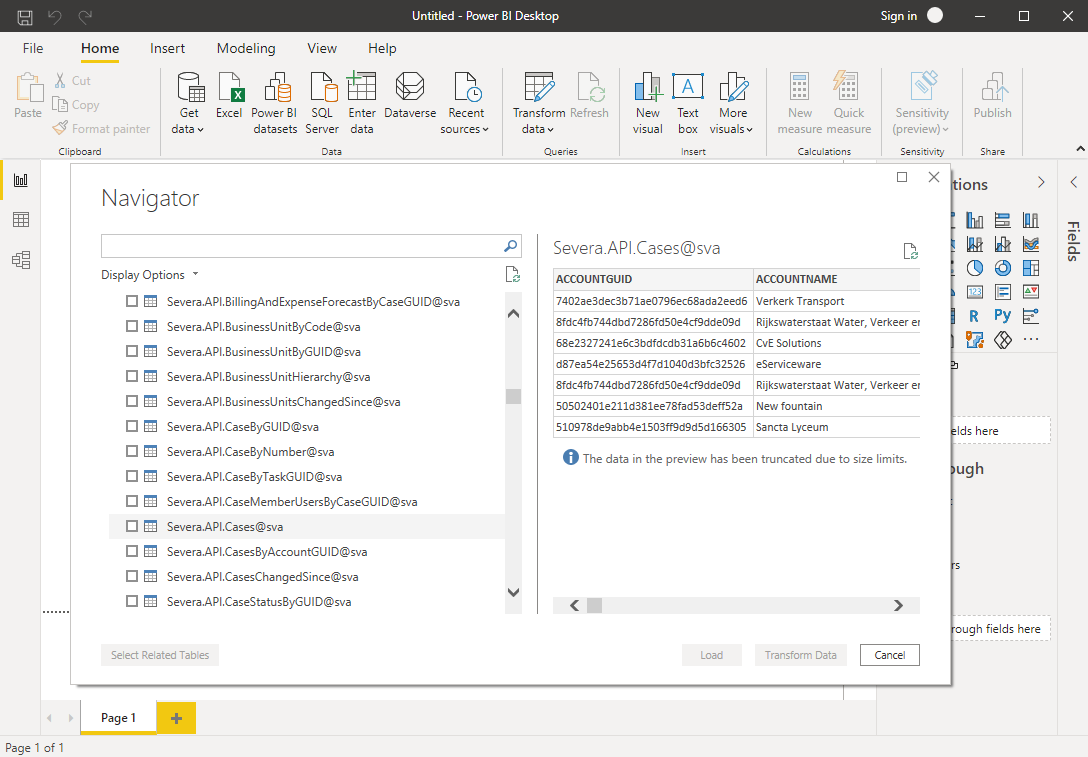 First six months of use is free of charge and without obligations. Pricing for Microsoft Power BI after that is EUR 49 for 100 partitions (each Severa environment counts as one partition). Visma.net Financials is included too, as well as over 70 other platforms. Billing is after billing period of one calendar month, based upon actual use.
In case you find a need for additional views to import Visma Severa data as Power BI tables by joining together tables and table functions, please register an idea on this forum or add a reply.