Upon installation of the Invantive Query Tool I am using "Paste key from clipboard" to upload our company's license key. However, an error occurs:
itgenlic693: The use of Invantive Query Tool is not possible with this license.
Please contact Invantive to license this application. (L1…3).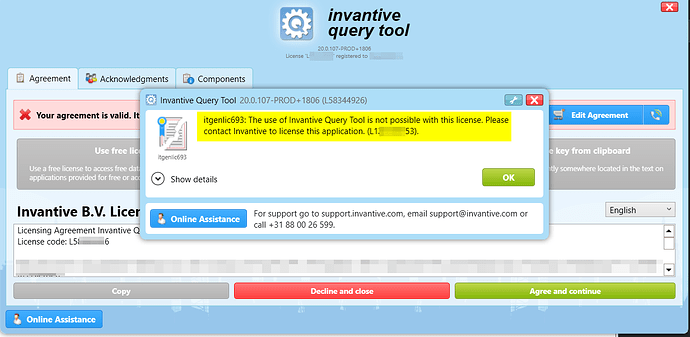 How can I license the Query Tool?