Bij het verversen van data treedt een foutmelding op:
ExactOnlineREST.CRM.Accounts@eol
Failed to save modifications to the server.
Error returned:
'OLE DB or ODBC error: [DataSource.Error]
OData: The property 'CustomField' does not exist on type 'Invantive.ExactOnlineREST.CRM.Accounts@eol'.
Make sure to only use property names that are defined by the type or mark the type as open type…'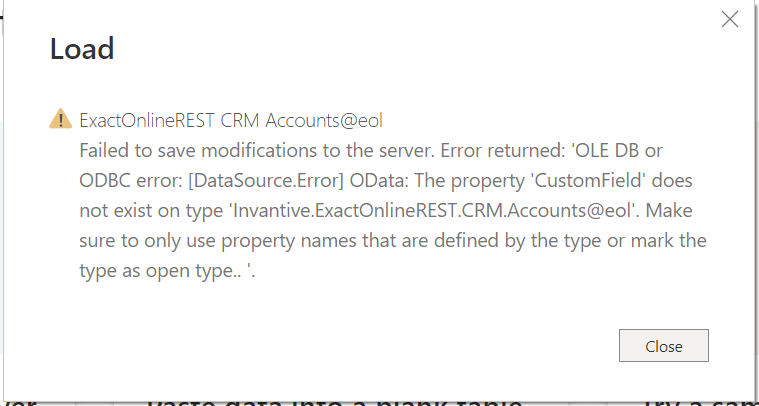 Een vergelijkbare melding treedt op bij gebruik van Invantive.ExactOnlineREST.SalesOrder.SalesOrders@eol en veld 'IncotermAddress'.