I got this error last week but I thought it was a one time thing, now I made another new instance and I got the same error.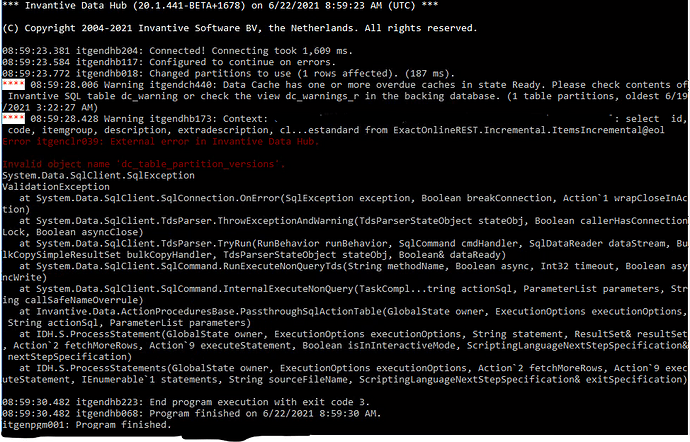 Points of notice:
I've made a new .xml settings file with an existing connection string (new connection name, new database, new group name)
I've made a new .bat file
I've made a new database in SQL Server Management Studio
Existing SQL user which is also used in different script (which works) does not work in a new script.
Entirely same kind of access as for other script.
When a new SQL Server user is used this script runs absolutely fine:

What is causing this issue? Is it policy that you can only use a user for one Invantive script?