New release Invantive Estate
The software Invantive Estate helps organizations around real estate projects. Recently the company Invantive has launched a new version: Build 43. This version makes it even easier to handle the complex processes around real estate projects.
Invantive Estate
Real estate projects have a major impact within an organization. Invantive Estate supports the entire organization during this complex process. At any desired moment it is possible to get a crystal clear understanding of the status of real estate projects. During a project there are negotiations with countless suppliers, with many temporary contracts and agreements for the rentals, sales and financings. Invantive Estate is a simple to use yet very effective solution in which all this data and information about the real estate project can be recorded. It can read financial data from nearly all other programs with ease. It makes it easy to continually monitor all projects and immediately seize control where necessary.
Saving time by scanning and archiving data in one PDF
"A real estate project brings unlimited amounts of information along with it", says Guido Leenders, director of Invantive. "This new release of Invantive Estate helps real estate developers to control paper flows as well." Thanks to Build 43 it is possible to fit in all structured as well as all unstructured information in one PDF. Thus, all important information regarding a project is conveniently bundled. What is also saving time is the new possibility to add the export of own reports yourself to for example an e-mail about a real estate development project . In this way it merely requires a simple action to for example mail the requested financial overview of project X to the relevant person.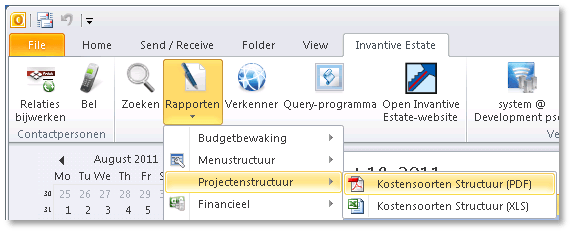 In addition, the integration with scanning and archiving is also new. Thanks to this integration documents are easier to find and easy and quick to archive. It is also possible to service a great number of people in the area from a centrally shared service center in the country, while the documents are stored centrally in file cabinets.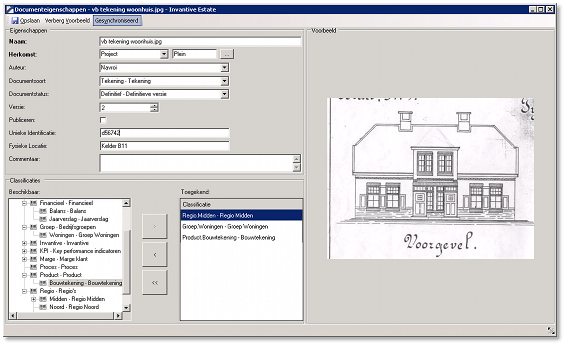 About Invantive
Invantive provides solutions in the areas of financial reporting and front office systems for real estate companies and financial institutions. The software of Invantive provides project driven companies worldwide higher returns on projects. Invantive does this using industry knowledge with precisely customized solutions, but also with cost effective solutions on the basis of our own standard products.